Welcome to breedingtrotters.com! 
This website focuses on international trotting sport with emphasis on the breeding industry. Input from the Nordic countries, a keen eye on the French scene, and also coverage of the great tradition of Central European trotting, will make the site expand continuously in surprising directions. So, sign up for the newsletter. Please do not hesitate to contact us for more information and suggestions on what you would like to read about.
Also, please visit our GERMAN VERSION, launched in June 2013, with a rich variety of stories, statistics, pictures, etc. For help, we recommend the Google Translator.
We are happy to introduce the site at the beginning of the breeding season, so please contact us for our advertising price list for stallion fees, etc.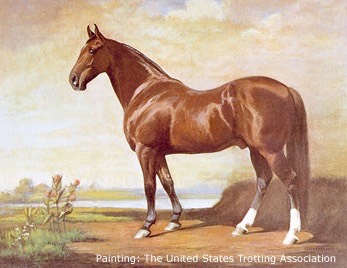 Hambletonian 10 (*1849), Forefather of most trotters worldwide