She talks about the breeding success of Cane Run Farm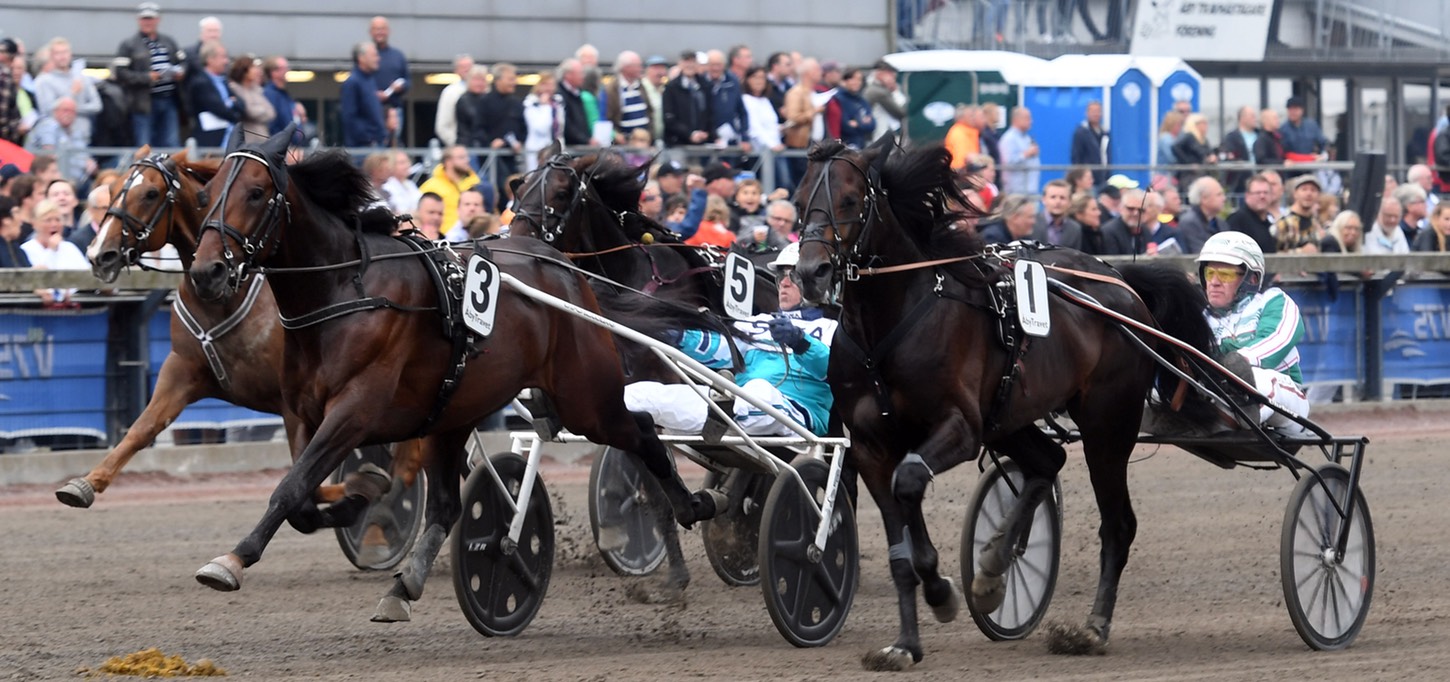 I first met Elizabeth when visiting Lexington, Kentucky, in October 2016. Janet Terhune of the Harness Racing Museum in Goshen, New York, introduced me to her by telling me casually that her parents bred a horse named Moni Maker. I was like wow and thought by myself, let's stay in contact with that interesting person ...
Around three months later, I asked Elizabeth via facebook if she will come to Paris to watch the Prix d'Amérique. She wasn't sure at that time, but since her farm co-bred the participating Propulsion, she finally made it to Paris where we met the day before the big race for a nice, long talk in a typical Parisian restaurant near the Galeries Lafayette. The result of this talk is the following interview.
Nikolaus Matzka:
Elizabeth, please give our readers a short introduction of the history of your farm.
Elizabeth Caldwell:
My parents started to run the farm in 1982. One of the foundation mares was Nan Hanover who brought the multiple stakes winning Nan´s Catch, she earned nearly 800.000 US$. In turn, Nan´s Catch produced Moni Maker, at the time of her retirement the most winning trotter of all times and still the most winning trotting filly with earnings of 5.589.256 US$. 
NM:
Your farm bred 3 Hambo-Oaks-winners ...
EC:
Yes, Nan´s Catch, her daughter Moni Maker and Danae. The latter was re-acquired by our farm in partnership with Bluestone Farms, her first 3 foals are the stakes winners Deja Vu Too, D´orsay and Propulsion.
(Successful horses bred by Cane Run Farm)
NM:
Propulsion was the reason why you came to Paris …
EC:
I generally like to come to Paris, it's always fun. And I think he made a very good race finishing fourth in that strong field.
NM:
In my opinion, even more could have been possible, Jean-Michel Bazire acted very hard in the final turn against Propulsion ...
EC:
I watched the race a lot of times, well, that´s trotting racing. I think Propulsion will get his chance at the Elitloppet and other big races. And, of course, I guess he will be in great demand as a stallion.
NM:
How about the breeding season of 2017? Which stallions will you choose? And what about the problems with Cantab Hall?
EC:
Cantab Hall should be ok. At least that's the last communication we have had. They are going to get a hydraulic dummy to help with his dismount. He has a cervical problem in his neck and is ataxic. The surgery last year didn't fix it. As far as we know, the hydraulic mount should help him. So we'll be breeding 2 mares to Cantab Hall, possibly a 3rd, 1 to Credit Winner, 1 to Conway Hall, 1 to Chapter Seven, 1 to Muscle Massive, 1 to Andover Hall, 1 to Donato Hanover, possibly 3 to Muscle Hill – 2 are confirmed, we're waiting to find out about the 3rd. We are breeding 1 ours and 1 of a client's to Always B Miki. 1 of our mares is for Bar Hopping. Client mares are going to Sweet Lou, Southwind Frank, Sebastian K, and Class Included (a full brother to Muscle Hill). Two client mares are still undecided. Thoroughbreds include Distorted Humor, Super Saver, and Fast Anna. Depending on the 3rd muscle hill, we may switch a few things around.

NM:
So, the focus is still on the trotters …
EC:
Yes, definitely. But we also turn attention on our Pacer- and Thoroughbred Broodmares. On our website you can find our broodmares, I updated the matings for the 2017 breeding season right now.
A word to Always B Miki: I just wanted to make sure that you knew we just layed him up for a vacation between his 2 and 3 year old year, so I can't really take credit for him, I wish! But I am excited to be breeding to him this year, we bought a pacing mare specifically for him.
I think Danae is a 100% producer, all of her foals have made it to the races, her current 3 year old, Dream Together, is also a stakes winner with Luc Blais for Determination Stable in Canada. We have retained her 2 year old, Deschanel, and Bob Stewart is training her.

NM:
Elizabeth, thank you very much and continue to have a lot of success in the future.
The broodmares of Cane Run Farm and their maternal lines:
Trotters:
Lizzie Witherspoon (4):
All Star Hanover (by Cantab Hall/ mated 2017 with Credit Winner), Habit´s Best (by Muscles Yankee/ mated 2017 with Cantab Hall), Powell Blue Chip (by Andover Hall/ mated 2017 with Bar Hopping), Southwind Moni (by Andover Hall/ mated 2017 with Cantab Hall) 
Maggie H. (1): 
Spice Girl (v. Yankee Glide/ mated 2017 with Chapter Seven) 
Medio (2):
Bar Slide (by Yankee Glide/ mated 2017 with Muscle Hill), Bright Baby Blues (by Andover Hall/ mated 2017 with Muscle Hill)
Minnehaha (2):
Baby I´m Bad News (by Yankee Glide/ mated 2017 with Muscle Massive), Oasis Dream (by Cantab Hall/ mated 2017 with Andover Hall) 
Molly Armstrong (2):
Fortunes of Fables (by Muscle Hill/ mated 2017 with Donato Hanover), Possess Me (by Self Possessed/ mated 2017 with Conway Hall) 
Nelly (by Mambrino Sterley) (1):
Danae (v. Andover Hall/ mated 2017 with Muscle Hill) 
Pacers:
Mary (by Monmouth Eclipse): Soulmate Hanover (by Well Said/ mated 2017 with Always B Miki)
Article about Moni Maker in German language
2017_02