By Prof. Ulf Lindström

As trotting aficionados gather in Lexington, Kentucky to enjoy what is arguably the most exciting week of the year for the true lovers of the sport, some of us not there (the yearling sales live on www.lexingtonselected.com) may wonder how one goes about to become a renowned breeder of trotters. Well, there is still time to get in on the act, to buy a broodmare and join the ranks of 'desktop breeders'. November 7-11, Harrisburg, Pennsylvania, is the venue of mixed sales too. But, then, there is always a broodmare for sale near you. Here Ulf Lindström shares his experience of ten years as a desktop breeder, still, after thirty years of teaching, convinced that people need to be educated about what they know only vaguely.

Horseman Lutfi Kolgjini, breeding buff in word and deed, once asked why not everyone was into the breeding of trotters. "It's the most exciting thing about the sport," he told the reporter.
For one thing, most fans of trotting would respond, "I don't have a farm. I live downtown, in an apartment. Why, I can't keep the broodmare on the balcony!"
Not? Our fellow fans in Austria and Germany speak of 'balcony breeders' (Balkon Züchter), or breeders without farms of their own, what I'd call 'desktop breeders.'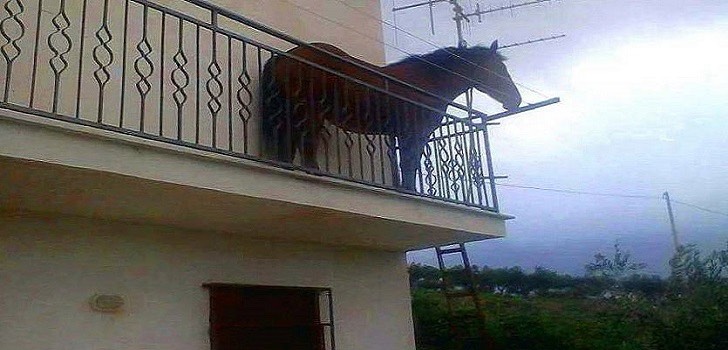 There are better alternatives...
First, why join the ranks of desktop breeders? True, racing is always the ultimate goal of the sport. Bringing four-legged life into the world of trotting, down to the wire of the debut race - if only from the backseat -  it's just too thrilling a journey to sit out.
Choice of stallion, in search of the key to the overlooked mating, or, for a song in stud fee, copying the ancestry behind today's golden crosses, is an equine discovery expedition. Getting the vet's text message that your mare is in foal, the early morning call from the host of the farm that you have a fine looking colt/filly already up and around - and your mind is already rushing ahead to the Elitloppet and Prix d'Amerique.
Desktop breeding is when you put your foot where the mouth tells you to go, but still this side of the farm. It's one step beyond "armchair breeding." Literally sitting out may in fact cost you more than the subscription fee for access to the databank's pedigrees and hypothetical matings. For, remember, expertise in breeding and betting don't mix: individuals race, not pedigrees. Reshuffle, become an "armchair bettor," take the plunge and enjoy the real thing!
All three categories of the breeding community are assets to our industry and sport. The farm-owning breeders deserve our gratitude for doing the hard work, for the sleepless nights, the worrying over the miserable foal surviving the next few days. The desktop breeders chip in money and the armchair breeders share the findings of their analyses on the net.
Breeding: The Industry.
Looking ahead, say five years from now, the composition of this community is likely to see ever more desktop breeders relative to the number of farm-owning breeders. Demographics and economics combine to deplete the number of live-in breeders.
From among an already small pool of people living in rural surroundings, experienced in the running of any kind of farm, the young generations contemplating the lifestyle of the resident breeder are left with tough choices. "Twenty-four, three-sixty-five-life" on the farm is peculiar. As for the economy, farms located less than an hour by car from the big city are too expensive to buy or too attractive not to sell to a developer for human habitation. The optimal bloodstock farms of the future, the compromise that lets the owners-employees and vets too have the city within reach and accessible also to a sufficient market of customers, are located as clusters of three or four farms within two hours by car from the city. Live-in owners too appreciate swapping weekends off among their neighbors. To save on labor, every nook and cranny of the farm is infested with electronics.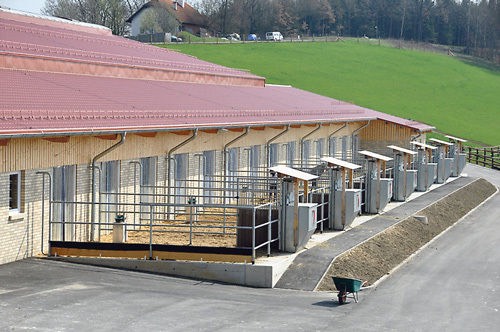 Model farm of the future.
Desktop breeding provides the numbers. That's good for a start. Numbers are now welcome as too few new-born trotters see the day in Europe to replace the stock. Desktop breeders, each with one or a couple of head, also help make the small family farms stay in business. High-end bloodstock farms will continue to attract loyal customers even if located off-off Broadway. The big-time owners with scores of boarded broodmares take a professional attitude to the industry - been there, done that - even if their hearts too overflow with joy every time they eye their first foals of the season.
Don't expect the business of breeding to be lucrative, though. If it was, everyone would indeed be into it. Desktop breeding requires more seed capital than growing parsley on the balcony. But, money-wise, breeding comes with a smaller down payment compared to investing in a yearling to be put to a trainer and hopefully entered, which in Europe rarely means racing debut at age two.*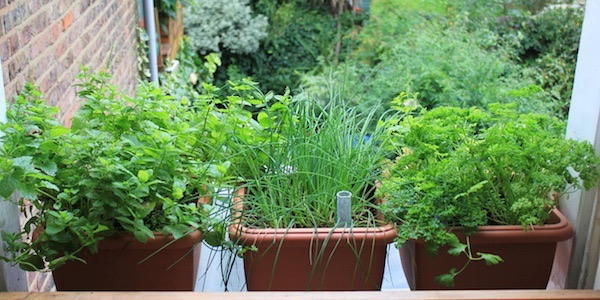 Fine, but change from parsley to carrots next year?
Broodmare: Where to Find Her?
When told it's important to start out with a good broodmare, one that performed well in races at three and four years of age, or a non-starter with successful siblings, just acknowledge the advice like you'd agree also with having a Lexus is preferable to a Toyota. A broodmare with a stellar record from the breeding barn costs plenty, as does her sisters and nieces.
By definition, mares are constantly about to quit racing. So, sooner rather than later, retire the mare you've been campaigning when she's lost her spirit. If "stepping-up" in the sport, let it be known among local owners that you're looking for a mare on a limited budget. Those of a so-called 'interesting' pedigree are regularly available in the for-sale ads and Internet sales. Better, in between the shoestring and flush budget, buy a fine filly of advanced generation, one that contracted an injury that stopped her from racing at all. If you insist on a top-shelf broodmare, consider part-ownership. (All options based on prior veterinary check-ups.)
A broodmare of fair standing sets you back 4,000 euro. What if she's of humble pedigree? A rule of thumb is that among the last three generations of dams there should be a few good descendants, not necessarily earners (mind the number of starts) but offspring that ran fast and won races at young age and perhaps had an accident a year later. As much as the racing record of the dams, it's the tail-lines that are worth scouting for in the databanks. However, mares older than nine years at breeding debut rarely foal successful offspring beyond their first couple of foals.**
Products: How to Sell.
If not before, once the broodmare is at the host farm it's time to figure out how to sell the offspring. The desk your territory, prepare for all eventualities. Modelled on the sales catalogues, compose a document with pedigree chart of both your broodmare and, when six-months pregnant, her expected offspring. Edit and update the document continuously for data on aunts, cousins and distant relatives too. (Don't omit those exported and use black type liberally!) Attached, this document - along with photos and supportive industry links like the maternal grandsire of your future yearling hitting the top of the statistics - is to be mailed to whoever shows interest in your breeding. 
Why the rush? Things happen. Sometimes it makes perfect sense to change broodmares in midstream, mid-gestation. Never rule out selling a (√) three-year old maiden filly, now (√) positively fertile, in foal to a (√) noted, (√) first-season but (√) sub-fertile stallion. In this hypothetical case, you'd be beyond five check-points down to foaling day, each passage adding a qualitative twist to it. She should bring a handsome profit. Already three checked passages would render a fair price. The new owners, as is customary, pay the live-foal fee and (alas) get to be registered as breeder.
For the naming of the offspring? Consider this. Misspell a pronounceable name, like Deweycheatumnhowe. When entered on Google you're certain to find your horse only, not anyone else's of any breed, pets or human celebrities. Mares too get exported, la donne e mobile; the unique naming of a filly lets you track her down to check if, where and when she became a broodmare. At least register the name for communication by e-mail and social media.
Contracting "on-demand" customers who, consulted on the choice of sire, promise to buy the yearling for a decent sum, is a shaky deal. Ads in industry publications (paper and digital) may work, but often end with underpricing the yearling. Likewise, dropping a word to bloodstock agents on your fine yearling being for sale is common practise for expediency. Small-time desktop breeders are discouraged from breeding for keeps and development as they'll soon find themselves with unsellable two-year olds and a flock of incredibly fertile fillies. It's hard to find loyal customers to pick up your output every year. The yearling sales - the merciless verdict of the market -  is the realistic context in which to off-load the production.
Breeding for the sales means reading the market closely. Yearlings are bought by seasoned horsepeople with a trained - and biased - eye for conformation details. So, don't overestimate the market in terms of knowledge of bloodlines, genetics and international statistics. You may push for your clever and opportune selection of sire, point to the success at home and abroad of the few previous matings of the bloodlines, but it won't necessarily cut much ice. "Toed out," "sickle-hocked," "another bay," and your yearling is politely written off by the bloodstock agent.
Sire: Who to Book?
If your mare is pure Standardbred (American), book a Standardbred stallion before considering the so-called 'French' blood. Save for the blueblooded matings, the Franco-American option is a risky project, prey to the market's least serious feature, idle horsetalk. Pacer blood three generations back? A commendable check against in-breeding, it'll nonetheless draw cautious response. The American industry, steadfastly orthodox, is governed by the saying 'you can make a pacer out of a trotter, but not a trotter out of a pacer.' Lesser full brothers, like Wall Street Banker to the game-changing Valley Victory, are better left to be pondered over by geneticists than booked by breeders.
Before much else, consider the age of the stallion as well as his early progeny. A few, like Yankee Glide, Pine Chip, and Coktail Jet, just seem to sire top performers into their twenties. Normally, though, a sire past his time and buzz is just that, past his time. Bad buzz spreads fast, sometimes already ahead of the sire's first two crops of racing age. Rather, opt for the novelty.
Exception to prove the rule, he's still going strong.
The curiosity of the market for the first-season stallions, even those a notch or two below the hyped debutants, is as incurable as erratic. They too may come with a stiff stud fee, but - if not too many in numbers and the conformation and temperament of the offspring are satisfactory - will return a premium price simply as yearlings of the first crop. A few rookies may be introduced for cut-rate stud fees. Again, unless the market gets flooded by numbers, the offspring may be favorably received at the sales two or three years later.
Generally speaking, if possible, be at the forefront of the breeding industry: broodmare of advanced generation, young sires, first cross-outs, first maternal grandsires, first of most everything except sheer folly. If not, the "improvers" of the breed are the default choice. Stallions ranked 4-8 in the statistics for the winnings and earnings of the offspring earned their laurels by the covering of average dam material too!
Don't  - and I'm not beholden to any stud owner - penny-pinch on the choice of stallion, if only for this. Irrespective of pedigree, dam and offspring will cost the same to register, stable and feed, for hoof and dental care and the yearling to nominate to the stakes. Serious vets and clinics will charge the same for diagnosis and treatment of the blueblooded as the average dam and foal. For the yearling sales the same is true for nominating fee, video, ads, health certificates, accessories, transport, snacks and drinks, and probably consignor and groom too. In the end, one thousand euro saved on the stud fee will be less than a tenth in the overall calculus.
In sum, figuring out the whims of the horse market, arguably the most fascinating of all legitimate markets, takes all the senses associated with catch-words like 'split-vision,' 'Fingerspitzengefühl,' 'chutzpah,' etc. Only one thing is certain, disappointment included. Bringing your mare to a low-budget stallion whose record is below average as sire - be it on account of mediocre dam material or not - is just waste of time and money if the yearling is to be auctioned off.
Breeding: The Figures.
Broodmare already in the shed, it's March-April north of the Equator; this is a calculus that may be used as reference, when adjusted across countries and host farms (VAT not included):
  1. Pre-breeding exam of mare by vet, 200-300 euro.
  2. Artificial insemination, fresh/frozen, each 200/600 euro.
  3. Vet checks for pregnancy at 9, 16, 45 and 90 days: each 50 euro.
  4. Vaccinations, 2-3, each 70 euro.
  5. Deworming, 2-4, each 20 euro.
  6. Dental care, 2-4, each 100 euro.
  7. Farrier, 3-5 calls, each 60 euro.
  8. Foaling alert by video+staff, charged by case, not hours, 275 euro.
  9. Vet or farrier checks conformation of foal for faults, 100-300 euro.
10. Registration of weanling: c. 250 euro.
11. Insurance, 2 × 500 euro.
12. Accessories such as halter, hoof oil, etc, 200 euro.
13. Per diem boarding, 350×12+365×13+130×10 euro.
14. Incidentals, according to "Murphy's Law" (and oversights)...
Outlay until sales: 13,300 euro.
Live-foal fee, example: 3,200 euro. 
Combined charge for the sales: 1,400 euro.
Total: 17,900 euro.
Included in the sales cost is the preparation of the yearling by a consignor, usually a six-week program of handling and designer feed. Window dressing or not, it can mean the difference between a good price and buyback. Thus, for break-even you'll need the bidding to close at c. 18,000 euro. If lucky, the breeders' cut (often ten percent, occasionally more) on purse money later won by your offspring makes up for the deficit. If very lucky, you may even garner a nice dividend! The extremely lucky, the breeder of the winner of the Swedish Derby collects 125,000 euro...
Beyond the Desktop: to Observe.
As for your input as novice of the industry, other than the money, there are a few things to observe in return for the good work of the host farm.
Before calling your host - who's not at a desk - consider a text message. It's less interruptive.
Don't question a bill from the host if it is for petty sums and reasonable feed supplement, service, etc. It's not worth it, certainly not compared to what the vet charges for consultations you don't even have a clue about (save itemized invoices).
When alert for equine flu in effect, avoid transferring your broodmare, in whatever state, and human visits across farms and racetracks.
Don't ask the host to pay heed to specific reports about foal imprinting, what's best in the early handling of foals. The jury is still out on issues like exposing the foals to sudden noise, surprises and discomfort.
If you spot conformation faults in the foal/weanling of your fellow breeders, let them keep their dreams alive until some professional tells them the sad news.
Don't feed the mares, your own and her cohorts, carrots and apples without first checking with the host of the farm. Some mares may be on strict diet on account also of the foals' dietary status.
Refrain from too much cuddling with the foal. It's the dam, not you, who's going to leave the imprint on her offspring. Instead, spoil the dam, that's registered as positive by her foal too.
Never, and this is from personal experience, mingle with the flock of dams and foals with carrots sticking out of your pockets without the company of the host (who'd first ask you to leave the snacks in the barn). Broodmares too have hierarchies and by favoring your own mare you may upset the rank whereupon some may turn agressive against you and cause pandemonium among themselves.
"Look, those angles, typical Speedy Crown. Remember, you can't get enough of Speedy Crown." And breeders never get enough of talking shop. Hosts, desktop breeders and connections enjoying "the foals of the year-day" at Vada farm, northeast of Stockholm. Photo: private. 
Breeder: Enjoy!
For the pleasure of it all - for frequent visits - find a host farm near you. Foals are fun to observe in the paddock but only for a few weeks of age after which they tend to get reserved and hide behind their mothers. A bonus is to find the host farm where, over coffee and Danish, you get to meet fellow desktop breeders and may feast on talk about bloodlines, golden crosses, the enigma of the flops of blueblooded offspring, the success of matings with the next-door stallions. (Bring your device, amnesia is human.) Horses may not talk, but, jeeez.., horsepeople never stop...
Good luck!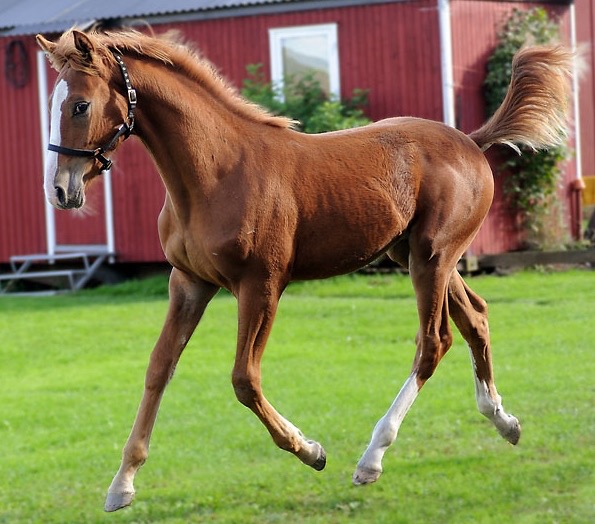 "You looking at me?" Author's "Manfred" (5 months old, by Password) at Vada farm, Stockholm.
Photo: Eleonore Larsson

*http://www.breedingtrotters.com/content-2/international/young-and-promising--and.html
**http://www.breedingtrotters.com/content-2/international/breeders-road-to-success.html
2016_09