A new trotting country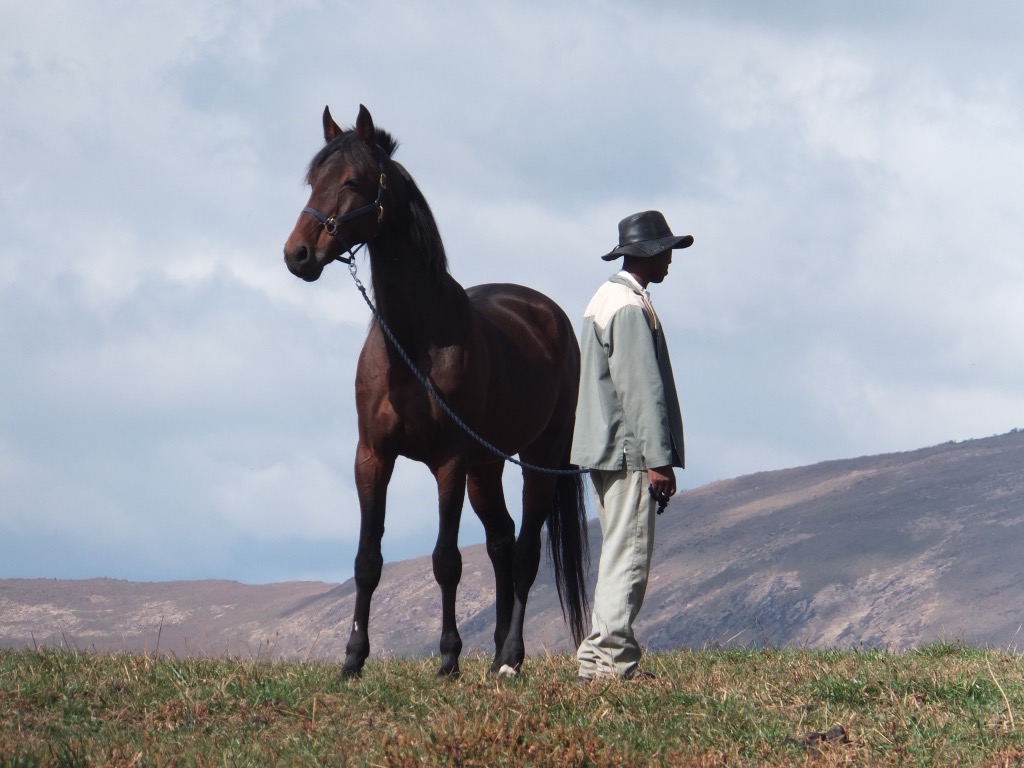 After our friend Claes Freidenvall, editor in chief of the Swedish trade magazine Travronden, published an article of high interest, we would like to take a closer look at the breeding of trotters in this new trotting country, where horse racing was far limited to thoroughbreds until now.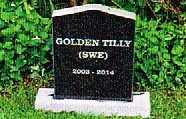 The short conclusion of the report was that the new sport will need at least a number of 60 bootable trotters to install a functionating racing system. The trotters are bred mainly in Waterford Farm. Dean Latimer, the Executive chairman of South Africa Trotting, told us about a plan to build a new racetrack with 1000 meters at Ballito, a coastal city 45 kilometers north of Durban.
Between 2008 and 2010 11 broodmares from Sweden were imported, further two stallions, of which the 2012 Imported Golden Tilly, a half brother to Victory Tilly, unfortunately 2014 was received, after he had eaten a poisonous plant. His successor was imported in the previous year, it is the Italian-bred Main Kronos, derived interestingly from the same dam line as well as Golden Tilly.
Dean told us that South Africa Trotting desperately needs to augment their breeding herd and would love to arrange partnerships with European mare owners. It is so much cheaper to breed horses in ZA, but unfortunately the air transport costs are very high.
The Stallions:
Golden Tilly 1:13,1 (2003 – 2014): Super Arnie – Icora Tilly – Fakir du Vivier; Maternal Line: Medio (US)
Main Kronos 1:10,7 (*2006): Varenne – Boston Girl – Supergill; Maternal Line: Medio (US)
The Broodmares:
Aces Karamell 1:16,8 (*2002): Jobie Tempest – Finer Hanover – Sierra Kosmos; Maternal Line: Medio (US)
Ajilexes Sunshine 1:15,8 (*2005): Meadowbranch Lucky – Sun Moon Star – Pershing; Maternal Line: Medio (US)
Carla Kemp 1:16,1 (*2001): Southwind Pinnacle – Glareole – Sancho Panca; Maternal Line: Baby Doll (US)
Dana Gema 1:15,1 (*2006): Pearsall Hanover – Forza Lavec – Arnaqueur; Maternal Line: Molly J. (US)
Fjällas Ayla 1:16,3 (*2001): Lucky Winner – Beluga – Ex Lee; Maternal Line: Patchen Maid (US)
Golden Office 1:17,5 (*2002): Foreign Office – Golden Sheeba – U.S. Triplemint; Maternal Line: Mary (Monmouth Eclipse) (US)
Linda Light 1:25,7 (*2004): Indus – Lind Moons Acclaim – Speedy Tomali; Maternal Line: Zelda (US)
Olivia Daro 1:15,2 (*2003): Super Arnie – Kiwi Bodil – Mack Lobell; Maternal Line: Frigga (DEN)
Operett Swing 1:18,0 (*2003): Rite On Line – Millan Key – Able Mission; Maternal Line: Cammack Mare (US)
Quickness Brew 1:15,7 (*2003): Jolly Rocket – Liberty Brew – Buck Newton; Maternal Line: Captain Roberts Mare (US)
Romance Gelj 1:15,1 (*2003): Easy Lover – Sunday Gelj – Angels Kemp; Maternal Line: Dora (Melikoff) (SWE)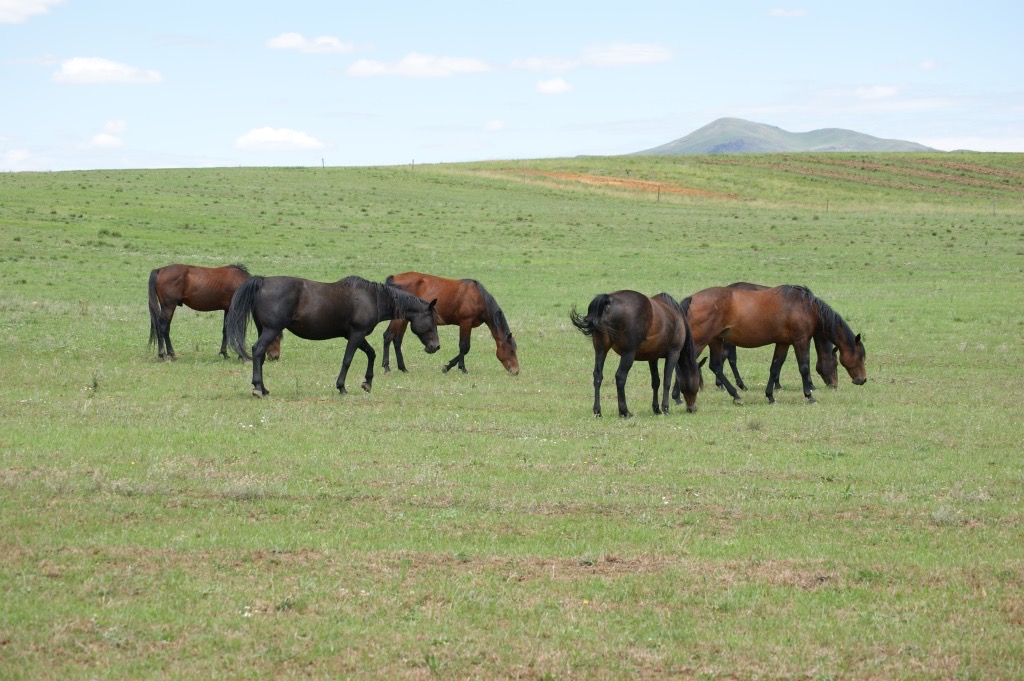 Some Comments to the Broodmares:

Besides the presence of the world's leading female line American line of Medio (Aces Karamell and Ajilexes Sunshine) one sees further fine US-lines such as Molly J. (Dana Gema) or Captain Roberts mare (Quickness Brew). Some of the mares leading back to trotting superstars like Queen L. and On Track Piraten (Frigga), to Big Spender (Zelda), to Super Arnie, Mr Pine Chip, Emile and Julienne (Mary by Monmouth Eclipse), to Charme Asserdal or Dumle Loss (Patchen Maid), or to the great Gélinotte respectively Istraeki, Kito du Vivier and Akim du Cap Vert, that come from the US-line of Baby Doll, which is successful more or less only in France. The lines of Romance Gelj (Dora by Melikoff) and Cammack Mare (Operett Swing), however, can only be described as exotic.
More informations about the trotting sport in South Africa:
http://trotting.co.za/
http://waterfordfarm.co.za/

2016_02